It has been exciting and nerve racking getting ready for Fashfest 2106.  I'm part of Cooma Fashionation –  three designers from the Monaro area – Elle Hopgood,  Charly Thorn and I.  The only pity is that it appears as if the label is Cooma Fashionation and our names as designers only appear when you go further into their site under Cooma Fashionation.  However, I am extremely grateful for the opportunity to show my work.  I created a range for pieces  so that I could then decide which ones to use.  On Monday we had a photo shoot with Gordon taking the photos of my friend Chrissy modelling my work.
I really enjoyed creating my vest cum scarf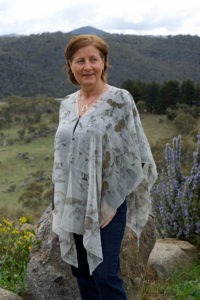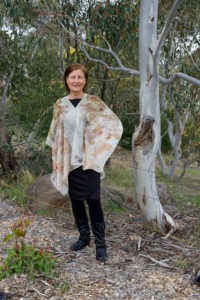 Two different wool swing vests.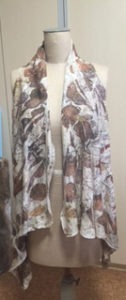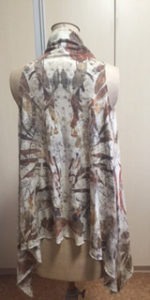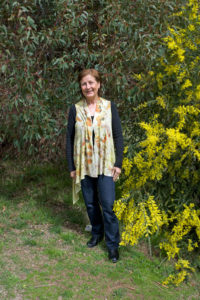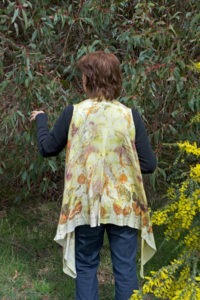 Two different silk swing vests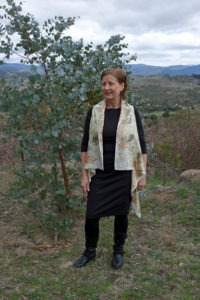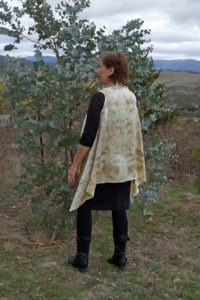 I also created several new scarves