This week I have been on tenterhook as the 1st section of the SAQA Benefit auction got underway.  My piece: Lost in the Mist was in this section.  I blogged about it earlier.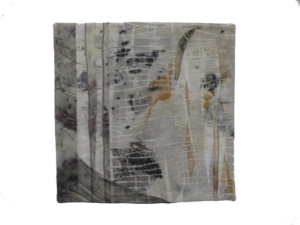 It sold today.  I let out a big tepee. I'm so glad that it spoke to someone else as well and that they wished to have it.  A great feeling.
Then yesterday I went to the opening of the Monaro Art Group Exhibition.  My two pieces were highly commended.  I really enjoyed creating my rusted piece on paper with stitch.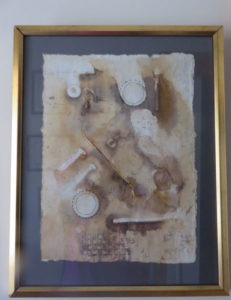 I also entered my winter#5 textile art piece.  It was well received.